US Chilli Faces Competition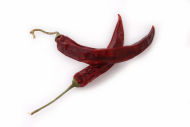 The demand for hot peppers in the US is "growing", but sadly, cultivation reducing; this is because farmers in New Mexico are being forced to compete with cheaper exports.

"Other crops produce more money and are less labor intensive. They're mechanically harvested and grown and produced whereas chilli is very hands on," said Chris Biad whose family has been growing Chilli in New Mexico for four generations. His chilli plant roasts 100,000 pounds of chilli every six weeks.

"We ship it all over throughout the United States," said Biad. "There's not a state that we don't ship it to and that's growing quickly."

However, at the same time, competition from China, India and Mexico has been growing and labor costs there ensure that the produce is much cheaper.

Last year state lawmakers sought to protect locally grown chilli, passing the New Mexico Chile (Chilli) Advertising Act, making it illegal to label chilli grown elsewhere as New Mexican.

Some though, say the quality is they key to dealing with competition, wanting to preserve the varieties grown in the state. There are hopes that heirloom varieties can increase sales.

"They have five times the flavor of the standard green chillies being grown today. Not five times the heat but the actual green chilli flavor," said Professor Paul Bosland, of New Mexico State University's Chile Pepper Institute.

Bosland has spent the last 27 years at the Institute researching chillies.

"We have more than 150 different varieties of chilli. And every 15 feet is a different variety," said Bosland.
From FreshPlaza news.
Monday 17th of September 2012
---
Chilli Products & Services: