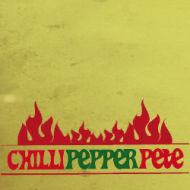 Chillipepperpete Chilli Products
Chillipepperpete was born around the turn of the Millenium. Previously called "b.right.on" (Brighton) Food Company, they used to make a range of vegetarian currys from inspiration they found around the world. This made them realise just how many different types of chillis there are across the countries of the world, but they often are not available in the UK.
As such, Chillipepperpete decided to grow them themselves. After much experimentation with growing chilli peppers, something had to be done with the produce. That is where chillipepperpete was born.
Starting at shows and farmers markets, Chillipepperpete began training the public in the knowledge of the chilli-pepper. It's not just a hot curry ingredient - after growing over 100 varieties, the individual character of the different fruits was quite clear.
---