FedEx Workers Evacuate after Hot-Sauce Chemical Spills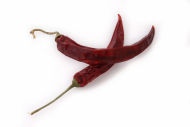 A spill of [capsaicin] used in hot chili sauce and pepper spray forced more than 100 FedEx workers to evacuate a freight area early today, the Memphis Commercial Appeal reports.

A forklift punctured a 5-gallon barrel of liquid capsaicin about 2:30 a.m. outside a building at the parcel carrier's global hub in Memphis. FedEx spokesman Chris Stanley said the chemical was going to be used to make hot sauce, adding, "Basically, it was the hot in hot sauce."

The fire department reported 117 workers were exposed, at least 10 complained of chest pains or trouble breathing, and two went to the hospital as a precaution.

The brief shutdown, less than an hour, did not affect FedEx's system, Stanley said.
Thursday 16th of August 2012
---
Chilli Products & Services: