Red Hot Chili Peppers Drummer Chad Smith Booed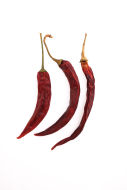 COLUMBUS, Ohio - The drummer for the Red Hot Chili Peppers has been booed at an Ohio show after highlighting the deep football rivalry between Ohio State University and the University of Michigan.
Drummer Chad Smith was booed by a large crowd at Ohio State University last week after he began to sing a few lyrics to Michigan's fight song.
Wearing a Wolverines hat, Smith walked around the stage after the band's encore performance last Monday and threw his drumsticks into the crowd. Then he grabbed the microphone and began to sing the lyrics to "The Victors."
The Buckeye-friendly Columbus crowd immediately began to boo him as he dropped the microphone and walked away.
Smith didn't attend Michigan but grew up in the Detroit area.
Taken from the Winnipeg Free Press.
Tuesday 12th of June 2012
---
Chilli Products & Services: