Taylorville Chillifest, Illinois, USA
16th October 2010 to 17th October 2010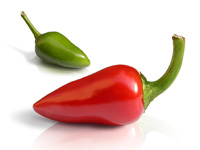 Come to the annual Chili Fest in Taylorville, Illinois, held in October. Both lunch and dinner servings are available at the event, along with entertainment as follows:
SATURDAY, OCTOBER 16
9am: Opening Ceremonies
9:30 - 11:30am: Little Miss/Little Mister Competition, with recognition of past winners.
Noon - 1pm: Games including "Minute to Win It" and "Smarter than a 5th Grader".
1 - 2pm: Magician Richard Landry.
2 - 2:30pm: Dance Station Dancer.
2:30 - 3:30pm: Cheerleading and Dance Exhibition on the southwest corner of the square.
3:30 - 4:30pm: The Great Pumpkin Contest sponsored by the Christian County Farm Bureau, on the southwest corner of the square.
4:30pm: Chilli and Salsa Winners Announced.
5:30pm: A "to be announced" Stage Show.
SUNDAY, OCTOBER 17
11am - 12 noon: Beautiful Baby Contest.
Noon - 1pm: Dance Factory Dancers.
1 - 2pm: Taylorville High School Jazz Band.
2 - 2:30pm: Pie Eating Contest sponsored by Kroger's in Taylorville.
2:30 - 3:30pm: Don Bettis.
3:30pm: Announcement of Chilli and Salsa Winners.
This year's Kids Area will include Sparky the Fire Dog, Power Plus Tumbling, a K-9 demo, Ronald McDonald, the Shriner Clowns, Twinkles the Clown, and face painting by the Taylorville High School Art Club.
Read more about Taylorville Chillifest, Illinois, USA
Be sure to check the event organiser's website for event updates & entry conditions before attending.
---