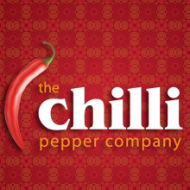 The Chilli Pepper Company
The Chilli Pepper Company claim to be the UK's No.1 chilli seed supplier and the first choice of the home gardener and the professional grower of chillies for over a decade!
The Chilli Pepper Company are a hot family-run specialist chilli pepper business, who aim to provide customers with a hot, fast and friendly service. Their selection of chilli peppers and chillies, as well as competitively priced hot chilli pepper seeds, tomato seeds and chilli products offer a great online range.
Visit the Chilli Pepper Company website
---