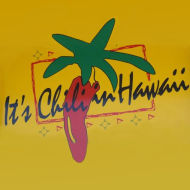 It's Chili in Hawaii
Located in Honolulu Hawaii at Aloha Stadium, It's Chili in Hawaii have a "Swap Meet" Saturdays and Sundays, or by appointment. Their speciality is chile! They produce and sell a wide vairety of chilli items, including New Mexico green chile, hot sauces, chile powders, spices, seasonings, rubs, pepper jelly, spicy snacks and condiments made in Hawaii and from around the world.
Delivery is international; they will ship anywhere you want it! They also provide outside catering services, any way you want it from mild to WILD!
---