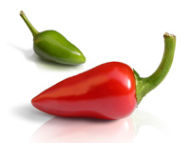 Los Alamos Chilli Street Food & Restaurant
Los Alamos street food sell on a number of markets in the Manchester area, including the Manchester jazz festival, food & drink festival, the Manchester Sky ride and the arts & crafts market.
The business is family run and they pride themselves on selling only top quality food. Public and private events are their speciality, been going for over 5 years.
The Los Alamos team also run a restaurant in Manchester called "Leonis Restaurant", selling piri piri sausages, a home-made tomato, chilli and coriander sauce, whole marinated chicken breasts and a chicken lunch box - a whole chicken breast served with white rice, a piri piri sausage, home-made tomato chilli and coriander sauce.
---