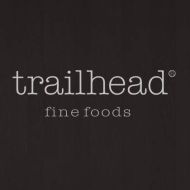 Trailhead Fine Foods
Trailhead Fine Foods is a small family business, making many flavours of beef jerky; many are chilli related varieties, including the XXX hot Naga Jolokia and Hot smokey Chipotle Raging bull varieties to name but two.
Trailhead beef jerky only uses the finest cuts of British beef; with their home-made marinades they have created delicious recipe's, producing tasty beef jerky for you to enjoy.
High in protein (typically 50g per 100g of dried beef) low in fat (96% fat free), compact and light weight it is the perfect accompaniment for any outdoor pursuit. Ideal for athletes, body builders and people following high protein low carbohydrate diets or simply a healthy alternative to your usual snack.
View the Trailhead Fine Foods website
---